The Importance of First Aid
There are many reasons why it could be important for you to learn first aid; you may have a family member with particular health risks, you may want to enhance your resume or your job may even require it, or you simply don't want to be without the know-how before it's too late.
Whatever your reason for learning first aid, it's important you learn the proper way – by obtaining a First Aid Certificate from an accredited first aid training centre. Only then can you learn the skills to potentially save lives or make you the stand-out candidate for your dream job.
So how do you get a first-aid certificate? And what course is the most suitable for you? You'll learn all that plus more with our introductory guide to first aid including answers to the FAQ's we receive from would-be first aiders!
Choosing the right course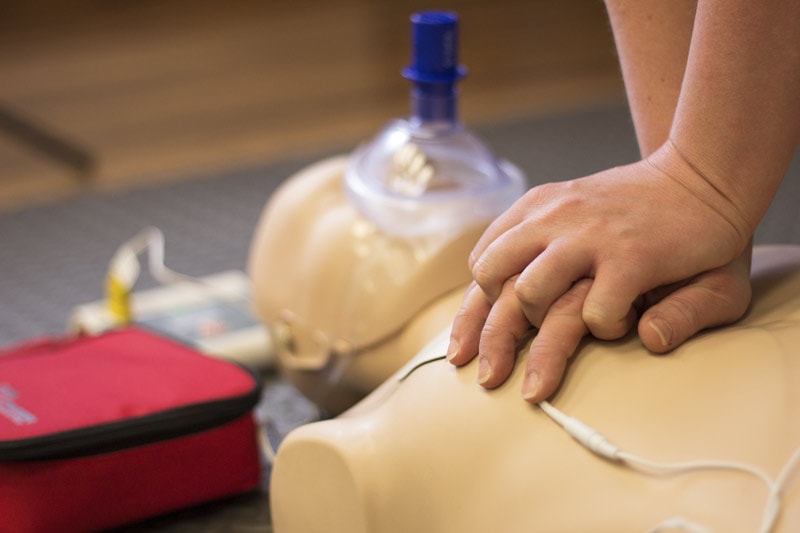 What course you decide to do will come down to your own circumstances. Your job may require you to obtain a certain certificate or a medical condition in the family must require you to have knowledge of CPR. 
There are a number of courses to choose from, from standard first aid to more specialised fields. The following three are the most commonly required ones for the workplace.
HLTAID001 Provide Cardiopulmonary Resuscitation: This CPR first aid course will provide you with the knowledge and skills necessary to maintain breathing and circulation in an adult, child or infant following cardiac arrest.
HLTAID002 Provide Basic Emergency Life Support: This training course will provide you with the basic skills and knowledge to respond to an emergency situation at home or while out and about.
HLTAID003 Provide First Aid: Includes the HLTAID001 Provide CPR and HLTAID002 Provide Basic Emergency Life Support, previously called Senior First Aid or Level 2 First Aid.  
Each course involves one day of in-class training and demonstration and is required in order to obtain your certificate.
If you are unsure which course is most suitable get in touch with Warp Training, we are a certified provider of First Aid Training in Perth, Western Australia and we are happy to advise you on the best course for you.
First Aid Certificates – FAQ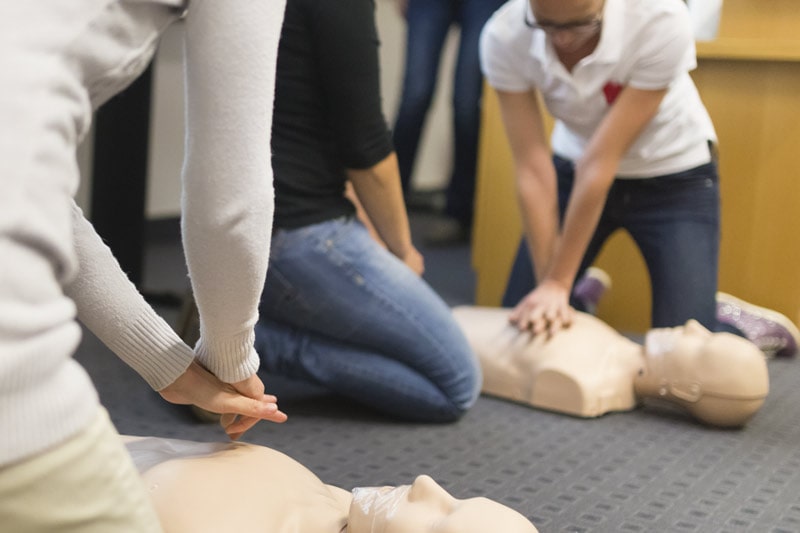 How long does it take to obtain a certificate?
All of our first aid courses are completed in one day.
When do the courses run?
We run courses throughout the year! Click here for all our first aid and CPR courses starting soon in Perth.
How many people will there be on my course?
We cap the class size at 15 people – this allows your instructor to give you the time and attention required to complete the course successfully.
What should I bring with me on the day?
Bring your completed pre-learning workbook – you will receive this when you enrol. Also bring a pen, a notepad and some lunch. Morning tea will be provided.
How long does my certificate last?
Please see below for the renewal/validity period of each course.
HLTAID001 – Provide cardiopulmonary resuscitation – 12 months

HLTAID002 – Provide basic emergency life support – 3 years

HLTAID003 – Provide first aid – 3 years
How can I renew my certificate?
Renewing your certificate is simply contact us via email or by phone on 1300 019 304 and arrange a refresher course.
How do I enrol?
To secure your spot in any of our courses, you are required to enrol online and complete payment for the course. Once this is received, your spot in the course is confirmed and you will receive a booking confirmation.
Can I make a group booking?
Yes, we accept group bookings in all of our courses. Contact us on 1300 019 304 for more information on course details and pricing. 
Are my overseas qualifications recognized in Australia?
Some overseas qualifications are recognized in Australia. If you are unsure contact us and we can advise you on your options.
I have a learning difficulty. Can I still attend the course?
Yes, if you have a learning difficulty, such as those related to literacy and numeracy, you can attend our courses. Those with a physical disability can also attend – please contact us and let us know what requirements so the appropriate assistance can be provided. 
If you are unable to kneel down on the floor to perform compressions and breaths for two continuous uninterrupted minutes, as required in the HLTAID001 CPR course,  the student can only be issued with a statement of attendance – not a statement of attainment.
Have a question we haven't answered?
Simply call one of our team on 1300 019 304 or send us a message via the WARP contact page. You can also refer to the WARP student handbook for further information.