Welcome to Warp Training Australia
Warp Training Australia (WTA) is a registered training organisation (RTO 51972) located at 122 Grandstand Rd, Ascot Western Australia. WTA's origins grew out of a need to provide MRWA approved traffic management accreditations for our sister company, but that was just the start. Today we are much more than just trainers in traffic management, courses on scope are consistently growing and evolving to meet the needs of industry and our commitment to exceptional training is delivering well trained personnel to those industries we support.
Our students are our focus, we train to ensure that they leave with a level of comprehension and competency that delivers real value to their employers the moment they are back at, or start their job. WTA constantly engage with industry to stay on top of current and evolving trends to ensure our training remains relevant and continues to deliver real time value. We have established strategic relationships with a number of industry bodies and associations as part of our efforts to be ahead of the training curve. Through these partnerships, WTA is able to develop scope to meet industry needs and provide quality training and assessment  that is sure to develop our students to the highest possible level of best practice.
WTA has also identified that many businesses enjoy training internally, they want to leverage their own knowledge and skills for their particular industry. WTA has dedicated itself to helping businesses achieve this aim through establishing co-partner relationships with companies wanting to train internally but not wanting or needing the hassle of becoming an RTO. If this sounds like your business, contact us for more information on how we could make it happen for you.
WTA is about great training and support for all whom we serve. We are here to create a relationship that provides the confidence to think of us as the training arm of your business. If your company is looking for a training organisation that is committed to delivering the best trained students with industry relevant training, then we invite you to contact us for a more comprehensive brief on our capabilities.
Notice Board
15, February 2017
WTA will be hosting the quarterly TMAA meeting. For more info, jump onto the TMAA website - www.tmaa.asn.au
Testimonials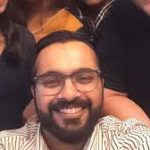 Mohammad H.
Student of WTA
Putting our theory training into practice on the road

Jeff H.
Student of WTA
Getting to do the practical training on roads was excellent!

Arman M.
Student of WTA
Jacob made the subject matter interesting and easy to understand

Richard T.
Student of WTA
Real world training to get me prepared to work on roads. Very fun and plenty of information!

Gabby B.
Student of WTA
Easy to understand and an all-round great trainer, would highly recommend!

Lucy H.
Student of WTA
Greg was a great trainer. Very friendly, approachable and had a wealth of experience and knowledge.

George L.
Student of WTA
The fact that we were encouraged to ask questions made us feel like they really cared about our leanrning and built a great atmosphere in the room.
Meet our amazing team
With over 20+ years combined industry experience, you can always rely on us!