The MRWA Worksite Traffic Management (WTM) refresher course is designed to keep you up to date with our ever-changing industry. This course provides participants with an update of any changes in the industry over the last 3 years including changes to the MRWA Code of Practice and new Prerequisites.
This is a suitable course for people who currently hold a WTM accreditation that is due to expire or someone who has an expired WTM accreditation that expired no longer that 3 months before the commencement of the course. This course has been designed to be very hands on and practical oriented in so that you can gain additional skills and knowledge with the understanding of how to apply this all in the real world.
Course Outcomes
Upon successful completion, students will be issued with a Main Roads Western Australia Accreditation card and certificate for Worksite Traffic Management.
Main Roads WA accreditation is valid for 3 years.
Course dates
Please see our Course Calendar or call us at 1300 019 304.
Extra courses may be scheduled due to demand.
WTA also cater to companies or groups wanting to conduct a private training course, either at your suitable training venue or at our training premises.
Class times
8:00am – 4:00pm
Students are asked to arrive at least 15 minutes prior to the scheduled course start time, late attendees may be rejected from the course.
Course fees
$450.00 p/p (includes MRWA Accreditation)
The Construction Training Fund (CTF) provides a subsidy of $248.00 for eligible students – making the course cost to be $202.00.
The Construction Training Fund provides funding support for training of eligible workers in the construction industry. We acknowledge the support of the Construction Training Fund in reducing the costs of the training for eligible workers.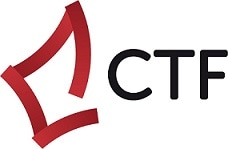 Enquire now for a quote and/or group booking rates or call 1300 019 304
Course Location
WTA Head Office: Level 1/310 Treasure Rd, North Welshpool WA
Prerequisites
MRWA require those who seek re-accreditation provide evidence of active engagement in the Traffic Management industry within the previous 12 months.  The applicant must submit evidence of experience prior to sitting the refresher course.
If evidence cannot be provided, the applicant will be required to undertake the full course.
Documentary evidence of experience must include as a minimum:
Details of a minimum 3 worksites with a supervisor contact details that can be verified,
A completed and signed SWMS used on a worksite by the applicant,
Evidence of either risk assessment participation or pre-start documentation,
Daily diary signed by the participant or details of the TMP number, contractor, etc. to be verified by the RTO.
Evidence of holding a current MRWA Accreditation in Worksite Traffic Management (WTM) or an accreditation that expires no longer than 3 months before the course completion date.
At least one (1) authorised Traffic Management Plan that was implemented, either from the MRWA template document or equivalent, with Traffic Guidance Schemes they amended

The above mentioned TMP shall include the risk assessment they conducted and daily diary
The above mentioned TMP shall include multiple Traffic Guidance Schemes and speed reductions
A copy of an onsite inspection of a roadwork or event traffic management site you have completed

Where the primary role of the applicant that is seeking their WTM re-accreditation is limited to:

Reviewing, recommending and/or authorising TMP's; or
Conducting site compliance inspections and modifying the TMP

The applicant may submit a copy of a TMP that they have reviewed, approved or conducted a site compliance inspection for, together with their review comments, for assessment.
All evidence shall have been within the last 12 months of seeking their MRWA traffic Management re-accreditation.
Where an applicant is unable to produce a sample of a Traffic Management Plan that they have reviewed and modified within the last 12 months of seeking their reaccreditation the applicant will be required to re-sit the WTM assessment task and undertake an onsite inspection of a worksite.
To confirm eligibility for the MRWA Refresher course, please complete and submit the Pre-enrolment Evidence Form.
Training day
To establish your identity WTA requires that you bring to all courses:
Photo ID
Construction Safety Awareness (Blue / White) Card
Tea, Coffee and morning tea will be provided. There will be a fridge available to keep your lunch cold and a microwave to heat up. There are also multiple fast food stores close to the premises.
How to enrol
Click here to view our Student Handbook.
To secure your spot in any of our courses, you are required to enrol online and complete payment for the course. Once this is received, your spot in the course will be confirmed and you will receive a booking confirmation.