At Warp Training Australia we want to help you create your future. With our face to face and easy to understand training, you'll know your traffic management and traffic control better than anyone.
We have a history of listening to our students, constantly improving and adding further value to our courses. We have partnered with industry associations in order to deliver the latest information around industry standards and best practices to ensure that you are equipped with skills highly relevant to your career and sought after by employers.
WTA's hands-on and approachable educators will make your course engaging and fun, so that you can walk away and easily put everything you learn into practice.
We're on a mission to make worksites safer and keep the traffic moving. Check our courses below to see what's behind the fuss.
What is worksite traffic management and traffic control?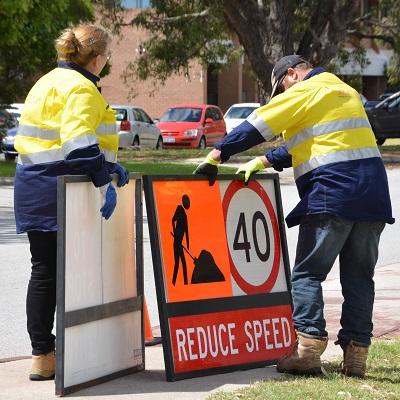 Have you ever gotten into your car to go meet your friends only to be stuck in a traffic jam for hours? Did you edge your car just a little bit away from that big 4WD in front of you to see what was going on ahead?
As you slowly move along, you see a worker in a hi vis vest swinging their stop-slow bat back and forth to stop the traffic ahead of you and let the oncoming traffic pass.
What you don't see is the planning and effort gone into making the traffic run as smoothly as possible and to ensure everyone's safety.
Traffic is unpredictable. From pedestrians to cyclists, cars to trucks, people are trying to get to their destination in a hurry. Throw in a road construction site and it can quickly become dangerous.
Successful traffic management requires a resourceful and creative person to plan and direct traffic safely. Have you ever organised something methodically and been delighted to see everything work as planned?
Do you want to develop a valuable skill that can help people get from A to B faster and at the same time increase your paycheck?