The provide CPR course is a competency-based training course which provides the student with the skills and knowledge required to:
Respond to an emergency situation
Basic Life Support (DRSABCD)
CPR and AED (adults and children)
Communicate details of incident
Upon completion of the course, you will be issued with a Statement of Attainment and accreditation card to certify that you have been trained and shown competence in HLTAID001 Provide cardiopulmonary resuscitation.
Delivery of the program 
This program is designed to be delivered as a combination of pre-learning and a 1/2 day face to face practical application workshop.
The face to face workshop includes the following aspects of assessment:
CPR performed on the floor for at least 2 minutes
Active participation in several role plays and scenarios demonstrating first management of an unconscious and not breathing casualty
A 30 multiple choice written assessment
It is important that you contact us before registering for the course if you have concerns about meeting all of the aspects of the course including performing CPR on the floor and a CPR manikin.
Course dates
Warp Training Australia conducts the Provide first aid course on Friday of each week.
Extra courses may be scheduled due to demand.
WTA also cater to companies or groups wanting to conduct a private training course, either at your suitable training venue or at our training premises. 
Course fees
$75.00 p/p (includes Accreditation card)
The Construction Training Fund (CTF) provides a subsidy of $52.50 for eligible students.
The Construction Training Fund provides funding support for training of eligible workers in the construction industry. We acknowledge the support of the Construction Training Fund in reducing the costs of the training for eligible workers.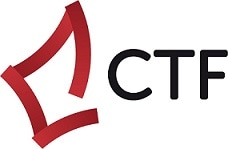 Enquire now for a quote and/or group booking rates or call 1300 019 304
Course Location
WTA Head Office: 122 Grandstand Road, Ascot W.A. 6104
Prerequisites
Training day
Students are asked to arrive at least 15 minutes prior to the scheduled course start time, late attendees may be rejected from the course Morning tea will be provided. If you have any dietary requirements please mention it on enrolment so that we can cater to your needs.
You will be required to bring the follow with you:
Your completed pre-learning workbook
How to enrol
To secure your spot in any of our courses, you are required to enrol online and complete payment for the course. Once this is received, your spot in the course is confirmed and you will receive a booking confirmation.
Click here for our Student Handbook.