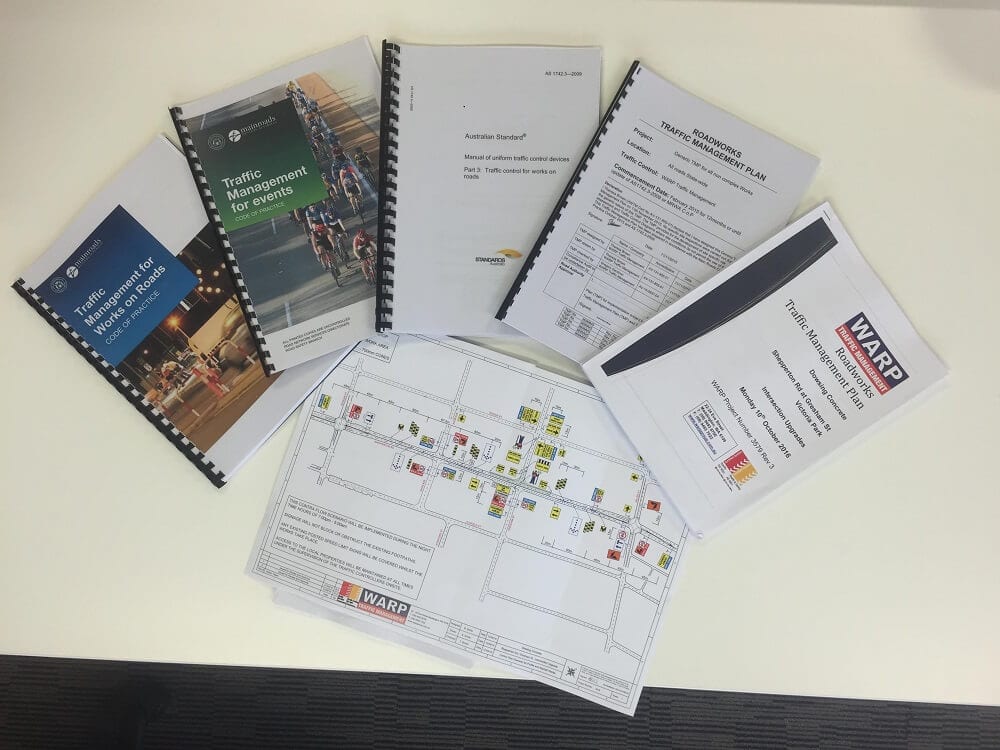 Course Information
Duration:

1 Day

Delivery Mode:

Virtual Classroom

Price

550
eLearning Advanced Worksite Traffic Management (AWTM) Refresher (Main Roads WA)
Traffic Management, WA Courses
The Advanced Worksite Traffic Management (AWTM) refresher course is designed to keep you up to date with our ever-changing industry. This course provides participants with an update of any changes in the industry over the last 3 years.
This is a suitable course for people who currently hold an AWTM accreditation that is due to expire or someone who has an expired AWTM accreditation that expired no longer that 3 months before the commencement of the course. This course has been designed to be very hands on and practical oriented in so that you can gain additional skills and knowledge with the understanding of how to apply this all in the real world.
Delivery
eLearning: This course will be delivered online through a Virtual Classroom. Training will be delivered via live two way Zoom Video Communications and theory assessments will be completed and submitted directly through the eLearning portal throughout the course. This Virtual Classroom allows participants to attend the course in the safety and comfort of their homes whilst maintaining the engagement provided by having a trainer delivering the course and answering questions in real time.
MRWA have approved delivery of MRWA Accreditation's via eLearning in order to help reduce face to face contact and reduce the spread of COVID-19.
Course requirements
You will need to have a computer available for the full duration of this course with internet, webcam and audio functionality. You will also need to have access to Microsoft office and a PDF Viewer in order to complete the written assessments. WTA recommend that you have two screens available as this will enhance your learning experience.
Course Outcomes
Upon successful completion, participants will be issued with a Main Roads Western Australia Accreditation card and certificate.
Main Roads WA accreditation is valid for 3 years.
Course dates
Please see our Course Calendar or call us at 1300 019 304.
Class times
8:00am – 4:00pm
Students are asked to arrive at least 15 minutes prior to the scheduled course start time, late attendees may be rejected from the course.
Course fees
$550.00 p/p (includes MRWA Accreditation)
Unfortunately CTF do not currently provide a subsidy for any training completed online.
Course Location
This course will be completed online
Prerequisites
All course participants must provide:
Evidence of holding or having held a MRWA Accreditation in Basic Worksite Traffic Management or an Australian Qualification Frameworks compliant Statement of Attainment (SOA) in 'RIIWHS302D – Implement Traffic Management Plan'
A copy of a detailed TMP in accordance with MRWA template document or equivalent that has been implemented on an event or worksite, which you have created, within the last 12 months. This plan must include multiple TCD's and speed reductions.
A copy of an onsite inspection of a roadwork or event traffic management site you have completed.
A copy of your Statement of Attainment in RIICWD503D – Prepare work zone traffic management plan
A copy of your Statement of Attainment in RIIRIS402D – Carry out the risk management process
Have a high level of English language literacy and numeracy skills
Provide a valid Unique student identifier (USI) (If you do not have a USI please head to www.usi.gov.au and create one in a few short steps)
Hold a WorkSafe Construction Safety Awareness (Blue/White) Training Card
Download, fill out and submit your Pre-enrolment Evidence form 
Training day
To establish your identity WTA requires that you have the below available during the course.
Photo ID
Construction Safety Awareness (Blue / White) Card
A valid Unique student identifier (USI)
How to enrol
To secure your spot in this course, you are required to enrol online, download and fill out our pre-enrolment evidence form (Click here to to fill out form) and complete payment for the course. Once this is received, your spot in the course will be confirmed and you will receive a booking confirmation.
Click here for our Student Handbook.