The White Card is a general construction induction which is compulsory for any person working on a construction site throughout Australia.
WTA deliver the White Card course face to face due to public demand. A number of companies have indicated their lack of trust for the white card course in the past due to people undertaking online training. With WTA's face to face course, you will be able to ask questions from our qualified and experienced trainers who will be there to ensure that each and every student leaves with a comprehensive understanding of safety in the construction industry. Completing a face to face White Card course also means that you won't have to buy your own PPE or organize a video interview in order to complete the course.
You will also receive your White Card on the same day!
Course Outcomes
Upon successful completion, students will be issued with a WA Construction Induction White Card on the day of the course and will be sent a nationally recognised Statement of Attainment for the following unit:
CPCCWHS1001 Prepare to work safely in the construction industry
Course dates
The White Card course will run once per month.
Extra courses may be scheduled due to demand.
WTA also cater to companies or groups wanting to conduct a private training course, either at your suitable training venue or at our training premises. 
Class times
8:00am – 2:00pm (Thursday)
Students are asked to arrive at least 15 minutes prior to the scheduled course start time, late attendees may be rejected from the course.
Course fees
$99.00 p/p
The Construction Training Fund (CTF) provides a subsidy of $50.00 for eligible students.
The Construction Training Fund provides funding support for training of eligible workers in the construction industry. We acknowledge the support of the Construction Training Fund in reducing the costs of the training for eligible workers.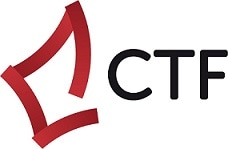 Enquire now for a quote and/or group booking rates or call 1300 019 304
Course Location
WTA Head Office: 122 Grandstand Road, Ascot W.A. 6104
Prerequisites
All course participants must:
Have basic English language literacy and numeracy skills
Provide a valid Unique student identifier (USI) [Create a USI Here]
Training day
Students are required to wear appropriate clothing to this training course. This includes:
Wear enclosed shoes (ie. no sandals or thongs)
Long pants
To establish your identity WTA requires that you bring to all courses:
Photo ID
A valid Unique student identifier (USI)
Tea, Coffee and morning tea will be provided. There will be a fridge available to keep your lunch cold and a microwave to heat up. There are also multiple fast food stores close to the premises.
How to enrol
Click here to view our Student Handbook.
To secure your spot in any of our courses, you are required to enrol online and complete payment for the course. Once this is received, your spot in the course will be confirmed and you will receive a booking confirmation.